The AP Service Team preparing to deliver a little bit of Christmas Spirit to the local Nursing Home – Sunnyview Nursing Home in Leeds 11.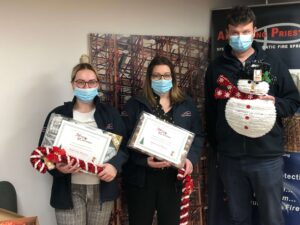 The team purchased a number of decorations and delivered them to the home yesterday to ensure that each Resident will soon be able to enjoy some festive feelings in the Nursing home.
Well done to Stacey, Chloe and Steve for delivering AP Service in a different way!